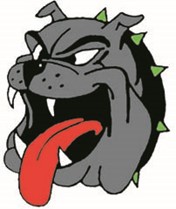 Celina High School:  715 E Wayne St, Celina, OH 45822
Celina Middle School:  615 Holly St, Celina, OH 45822
Baseball:  Eastview Park – Grand Lake Rd. 
Basketball: Field House (South of FB Field)
Bowling:  (Plaza Lanes) – 114 E Forest St.
Football: Wayne St. (2 blocks east of HS)
Golf:  (Celina Lynx Golf Club) – 221 Irmscher Blvd
Soccer:  615 Holly St. (MS)
Softball:  Westview Park – Fairground Rd.
Swimming/Diving:  (Mercer-Auglaize YMCA) – 7590 State Rte 703
Tennis:  (HS)
Volleyball:  Celina Intermediate School – 227 Portland St.
Wrestling:  Field House (South of FB Field)